During the early days of the pandemic, Swaminathan of Kaskom and I embarked on a joint fundraising initiative to support artisans in need. One of the groups we extended our assistance to was Buriya, an NGO comprising women artisans from the Lambadi tribe in Sittlingi, Tamil Nadu. Recognising their desire for sustainable work rather than mere charity, I engaged with them remotely with support from Sarangi the Store from Chennai to explore their skills, embroidery styles, and color palette. This collaborative effort aimed to create a continuous embroidery project that would empower the artisans and help them sustain themselves.
I witnessed the craftsmanship of Buriya's artisans at an exhibition organised by the Crafts Council of India and I was captivated by their work. We began our collaboration by recreating their existing designs on our handwoven fabric. This process allowed us to understand how best to work together.
We adapted one of Buriya's traditional designs onto this wool-jute fabric that Sarangi had, preserving the essence of their tradition while adding a touch of novelty. Through continuous communication over WhatsApp, we determined the size of the motif and experimented with various color combinations.
To fully explore the skills and versatility of the Buriya artisans, I encouraged them to experiment with different stitches and techniques. Their expertise and creativity shone through, and I was delighted by the possibilities they presented. Working within the limitations of the yarn shades available to them, we achieved a playful aesthetic on the blue fabric. The resulting products were perfect for enlivening any home, whether it be a fun-filled children's room or an outdoor setting.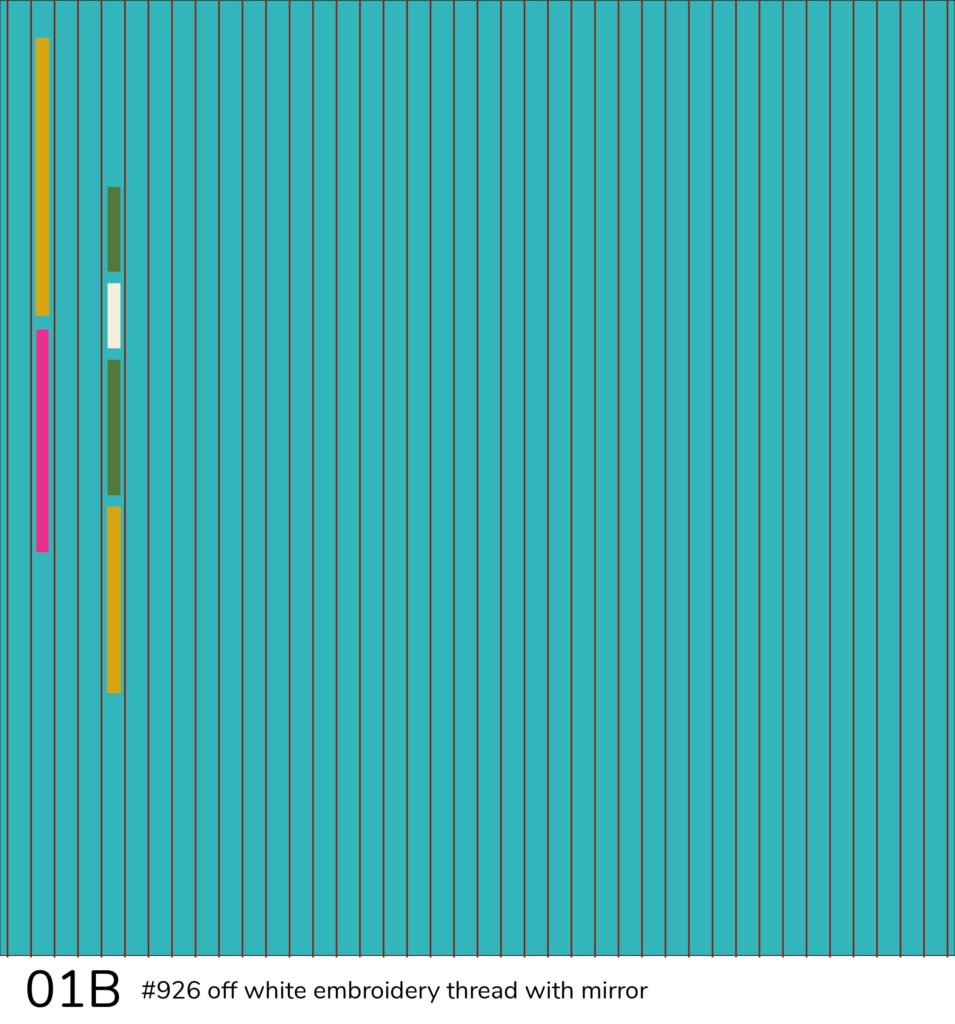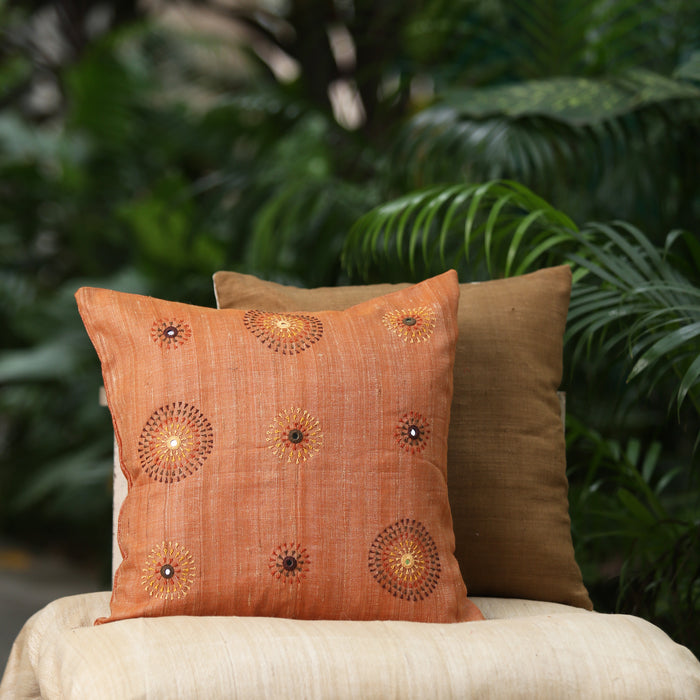 Understanding that sustainable livelihoods were essential, I aimed to develop a new product that the Buriya artisans could continue to sell independently. Leveraging their existing knowledge of wall hangings and basic tailoring, we collaborated on creating a "toran," a decorative door hanging. I provided them with an initial sketch, establishing a basic framework and suggesting stitches, while leaving the placement and artistic interpretation in their capable hands. This approach allowed them the freedom to showcase their artistry while maintaining a sense of ownership over their creations.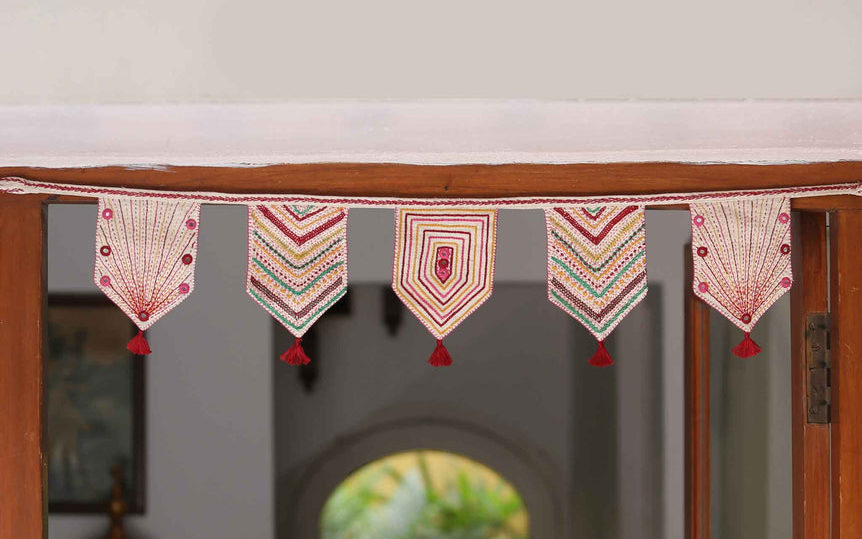 Collaboration is vital in the craft sector, where designers work alongside artisans to bring out their best. As designers, our primary role is to act as facilitators, connecting artisans with markets and promoting their craftsmanship. By understanding their unique abilities, preferences, and cultural heritage, we create an empowering environment that nurtures and celebrates their talents, ultimately ensuring the preservation of traditional crafts.